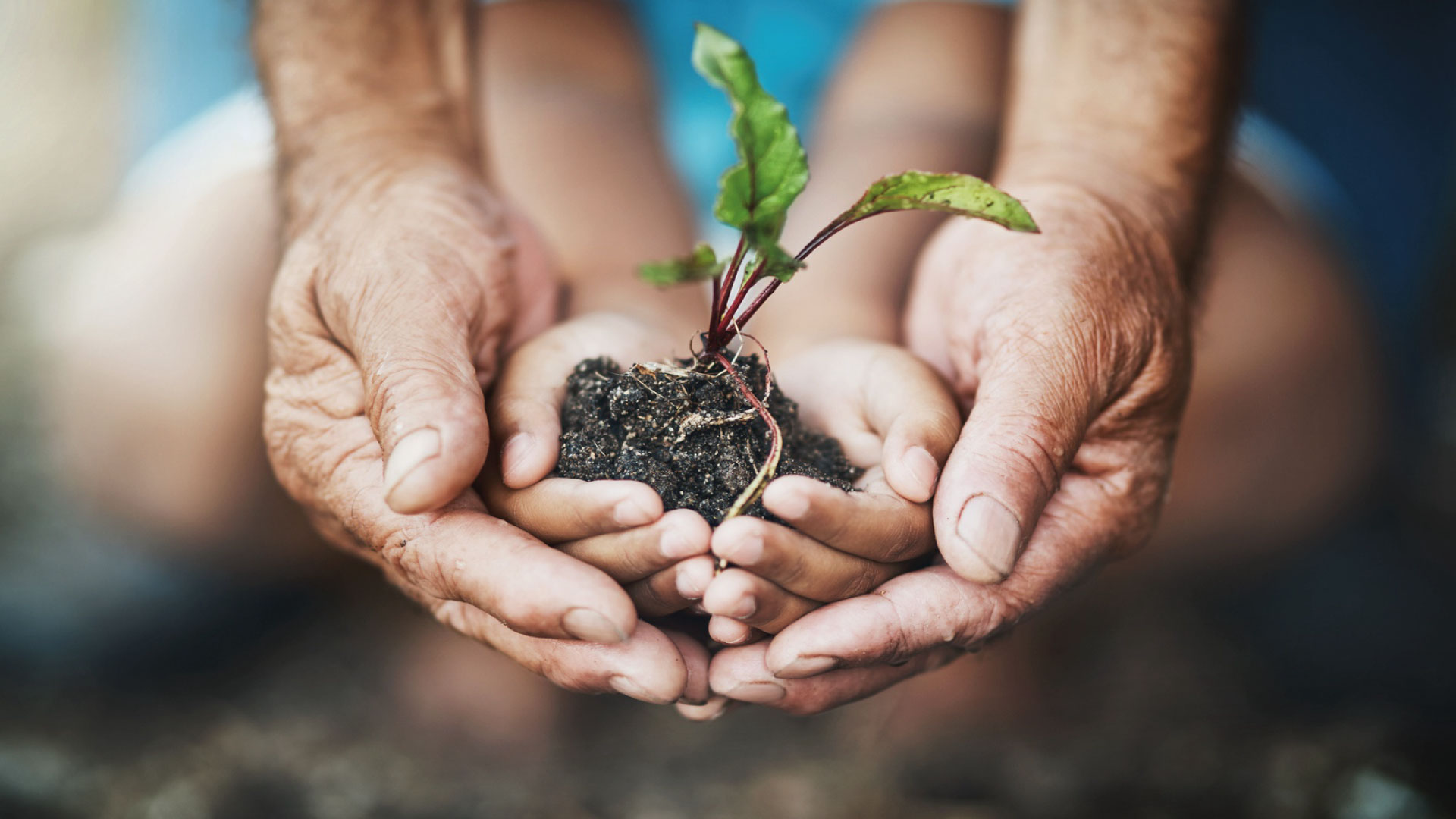 01 Jun

Nature's Keeper, Future's Maker
Nature's Keeper, Future's Maker: Embracing environment sustainability
G-Planter is committed to environmental sustainability and responsible business practices. While the 'green revolution' once ensured food security through technological and chemical agriculture, these practices now endanger vital ecosystems. We prioritize the well-being of humanity, the environment, and future generations by sourcing reliable products and services. Through collaboration with suppliers and authorities, we strive to find optimal solutions for our customers while minimizing our impact on the environment.
Reducing carbon footprint, the Shift to a Greener Future
The best quality and sustainably resourced planting substrates are among our product portfolios. The substrate resourcing methods from extraction, field cultivation, and restoration are all done responsibly in compliance with reliable global standards and gauges like Responsibly Produced Peat (RPP) and Regeling Handels Potgronden (RHP). The percentage of the substrate composition also gradually shifted to renewable resources like wood fiber and green compost to reduce the dependence on peat soil, which is one of the major contributors to climate change.
We are also slowly reducing the usage of plastic container and moving towards the usage of a more environmentally friendly packaging for our products. Recently, we have launched a new glyphosate product, a Class IV herbicide available in dry formulation. This innovative product significantly reduces plastic waste by over 80% compared to conventional practices, thanks to its high loading active ingredient chemical formulation. For our product G-Met, we are switching from 500g plastic container to 25kg container made of an eco-friendly material – paper, woods and metal. Additionally, this change has a positive impact on transportation efficiency, as it reduces fuel consumption and optimizes storage space.
Enrolling in the Circular Economy: Recycling for Resilience
Addressing the global plastic waste crisis, G-Planter is actively minimizing our footprint. Through collaboration with authorities, customers, and manufacturers, we have implemented a program to collect and recycle used plastic pesticide containers from the field. To date, we have successfully recycled over 616 metric tons of plastic, repurposing it into agricultural tools like black jars, planting trays, and mulching pins. Since 2016, we have also produced reusable and recyclable crop protection containers, such as the Black jar and Florica Jar, reducing our raw material consumption. As we expand this initiative, we aim to make a positive impact on communities and the environment.
Furthermore, we have revolutionized the oil palm industry by introducing the recyclable planting tray series, Hyplug®. Made from recycled plastic containers, Hyplug® not only addresses plastic waste but also significantly boosts farmers' productivity in handling oil palm seedlings. Adopted by numerous industry players across Malaysia, Indonesia, and Papua New Guinea, Hyplug® has increased productivity by up to 50%. Over the past 13 years, it has been utilized in 46 million points, resulting in a reduction of approximately 11,704 metric tons of plastic waste from polybag usage in pre-nursery applications.
Nurture the motion to effective water usage system
We have pioneered a targeted irrigation system, G-Drip® to improve water use efficiency in the oil palm main nursery. By delivering the precise amount of water directly to the root zone of seedlings, G-Drip® significantly reduces water usage by 70% compared to conventional systems. Since its implementation in 2006, G-Drip® has successfully irrigated over 10 million seedlings, saving a remarkable 46 million cubic meters of water. Notably, this system stands out for its exceptional performance, requiring minimal energy for operations while offering additional beneficial features.
High Efficacy and Low Impact
Offering environmentally friendly alternatives to conventional products, Spintor® is one of the offerings with the lowest-risk pesticide products and it has been granted organic status by the USDA National Organic Program (NOP) since 2003. The organic pesticide is derived from the fermentation process of soil bacterium and can quickly and safely knock out caterpillar, beetle, and thrip pests while while preserving beneficial predators and parasitoids. Together with our global partners, we prioritize quality while minimizing environmental impact. We are gradually transitioning to safer, low-risk product lines like Garlon Mix®, Endure®, Success®, Copton®, and others, classified as Class IV pesticides, ensuring safety for the environment, people, beneficial insects, microorganisms, and plants. For example, Garlon Mix® effectively controls stubborn broadleaf weeds while conserving the beneficial Nephrolepis and maintaining soil moisture.
Environmental stewardship is at the forefront of our mission. As your perfect partner, we are committed to taking a bigger step toward creating a sustainable future for generations through adopting a circular economy and sustainable agriculture. Let us guard our planetary treasure, the earth, with utmost care and responsibility.