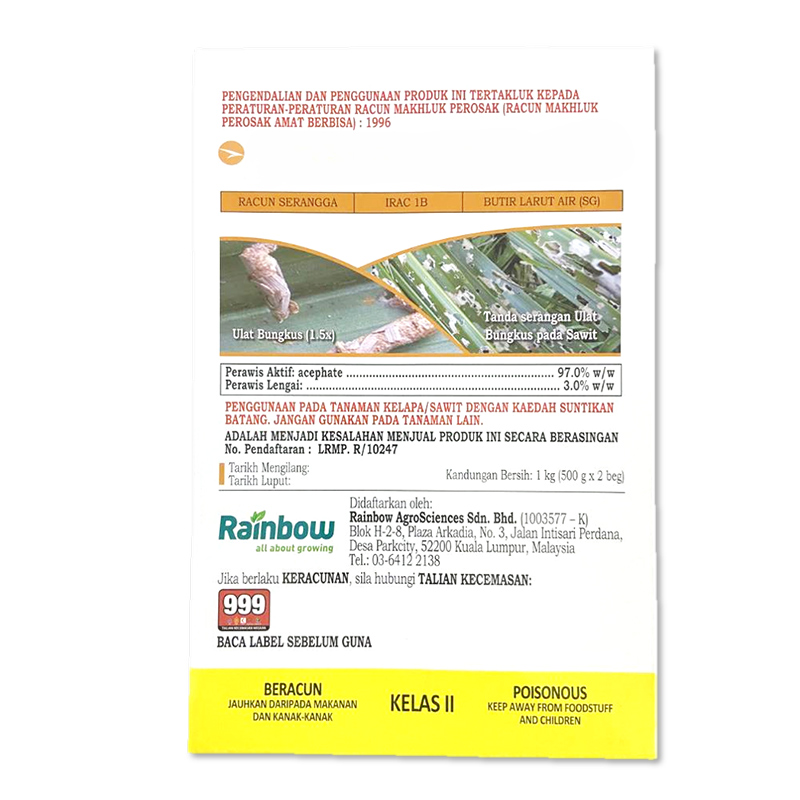 19 Jun

Acephate 97.0%
Formulation:
Water Soluble Granules (SG)
Available Pack:
1 kg (500 g x 2 bag)
IRAC Group:
Group 1
Pesticide Class:
Class II
Mode of Action:
Acetylcholinesterase (AChE) inhibitors.
Description:
It is a systemic insecticide for effective control of leaf-eating pests. Safer formulation as a substitute to Monocrothopos & Metamidophos (Class 1a/1b).