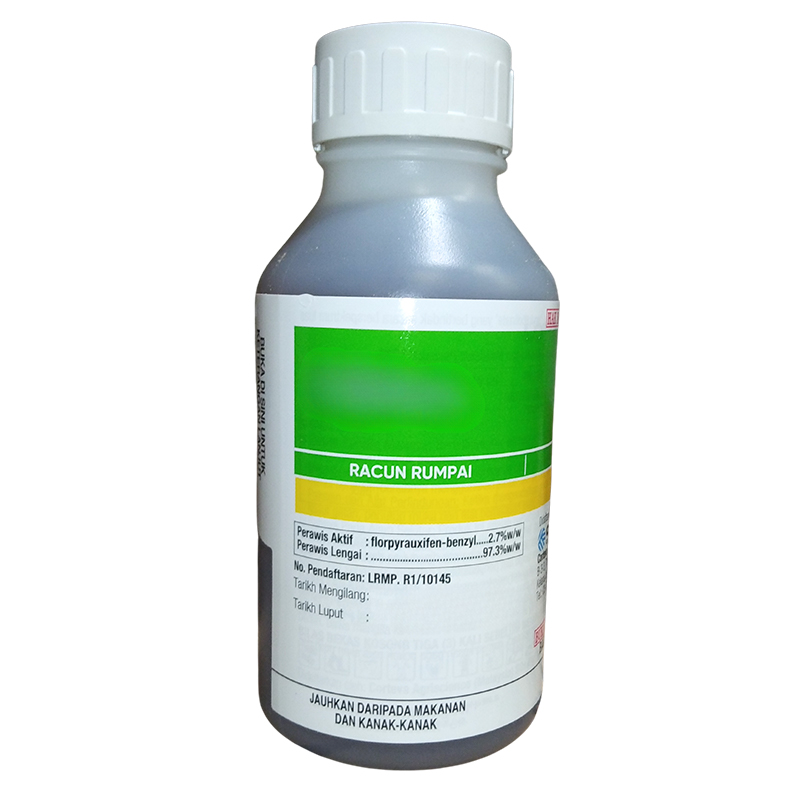 19 Jun

Florpyrauxifen-Benzyl 2.7%
Florpyrauxifen-Benzyl 2.7% w/w
Active Ingredient:
Florpyrauxifen-Benzyl 2.7% w/w
Product by:
Corteva
Formulation:
Emulsion Concentrate (EC)
Available Pack:
500ml
HRAC Group:
HRAC 4
Pesticide Class:
Class IV
Mode of Action:
Auxin mimics
Description:
It is a post-emergence herbicide contains active inheritors from the group of arylpicolinate with the action of wide spectrum and auxin growth regulator. its provides growers with a new tool to fight herbicide-resistant weeds. Rinskor™ active (florpyrauxifen-benzyl 2.7%) in Loyant herbicide exhibits an alternative mode of action to control tough weeds in rice. Has broad-spectrum activity on broadleaf weed species, utilizes low use rate technology, and exhibits excellent crop tolerance in rice.