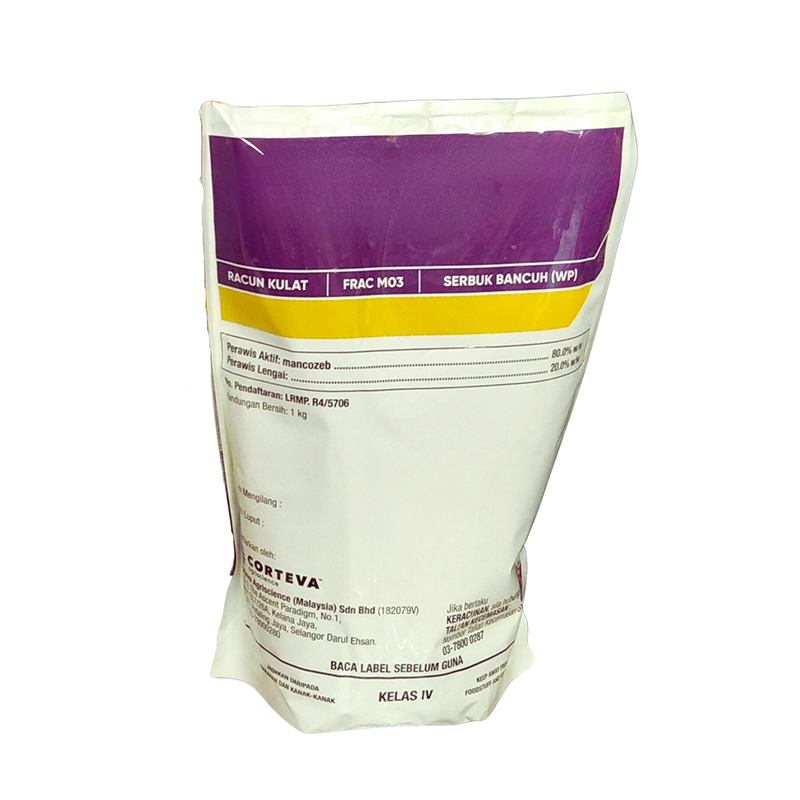 19 Jun

Mancozeb 80.0%
Formulation:
Wettable Powder (WP)
Available Pack:
1 kg
FRAC Group:
Group M03
Pesticide Class:
Class IV
Mode of Action:
Multi-site contact activity
Description:
It is a wide spectrum fungicide. The Neo-Technology of the product brings wider and last-long coverage on the crops. It formulation was designed with highly suspension effect when doing tank mix. This is helping on the spraying efficacy.