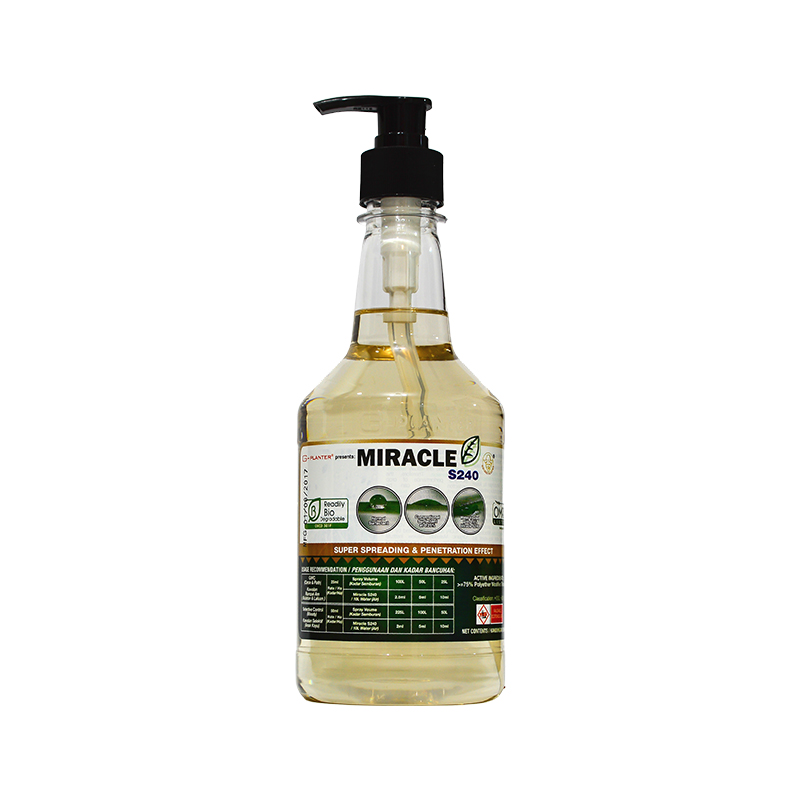 17 Apr

MIRACLE® S240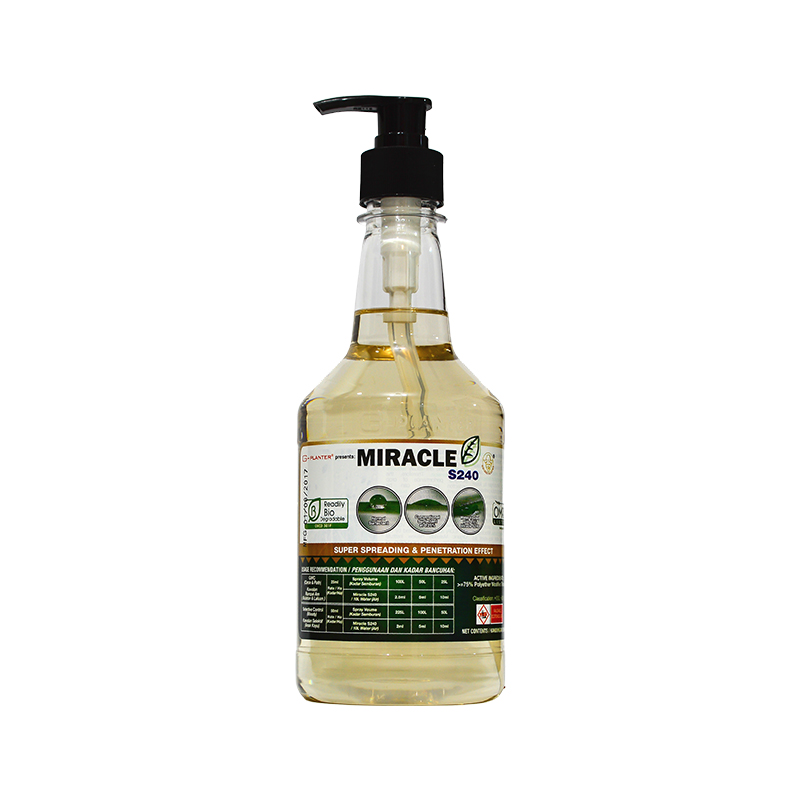 Unleash Your Pesticide
Spraying Performance
Miracle S240 is an organo-modified siloxane which is a patented technology novel biodegradable superspreader with an extraordinary performance profile like no other.
Rapid Penetration
better uptake through penetration of cuticular waxes and stomatal flooding. Rain fastness up to 30 minutes.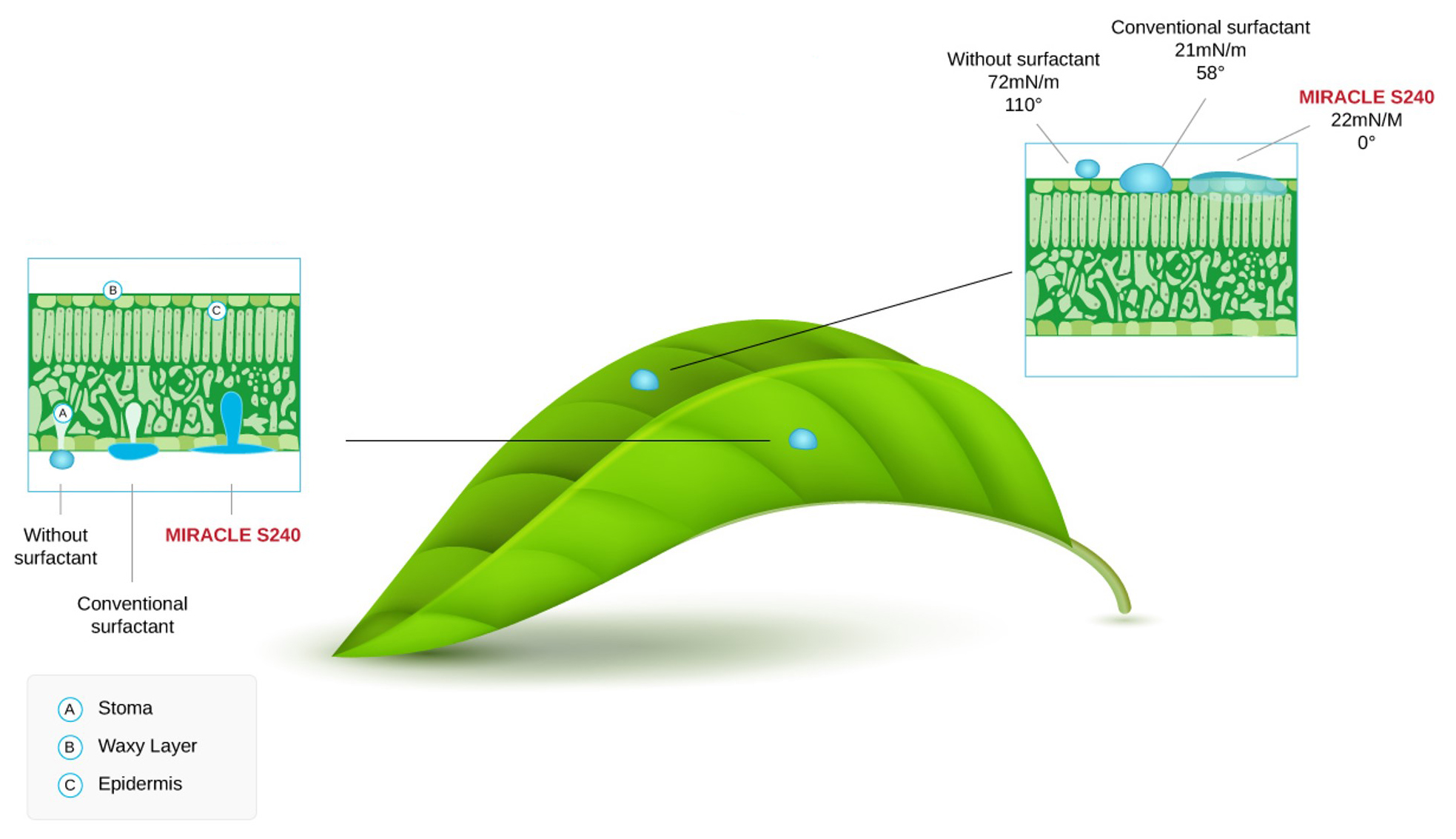 Reduce Surface Tension
Improves the wetting, adhesion, and retention of the spray droplets on hydrophobic surfaces.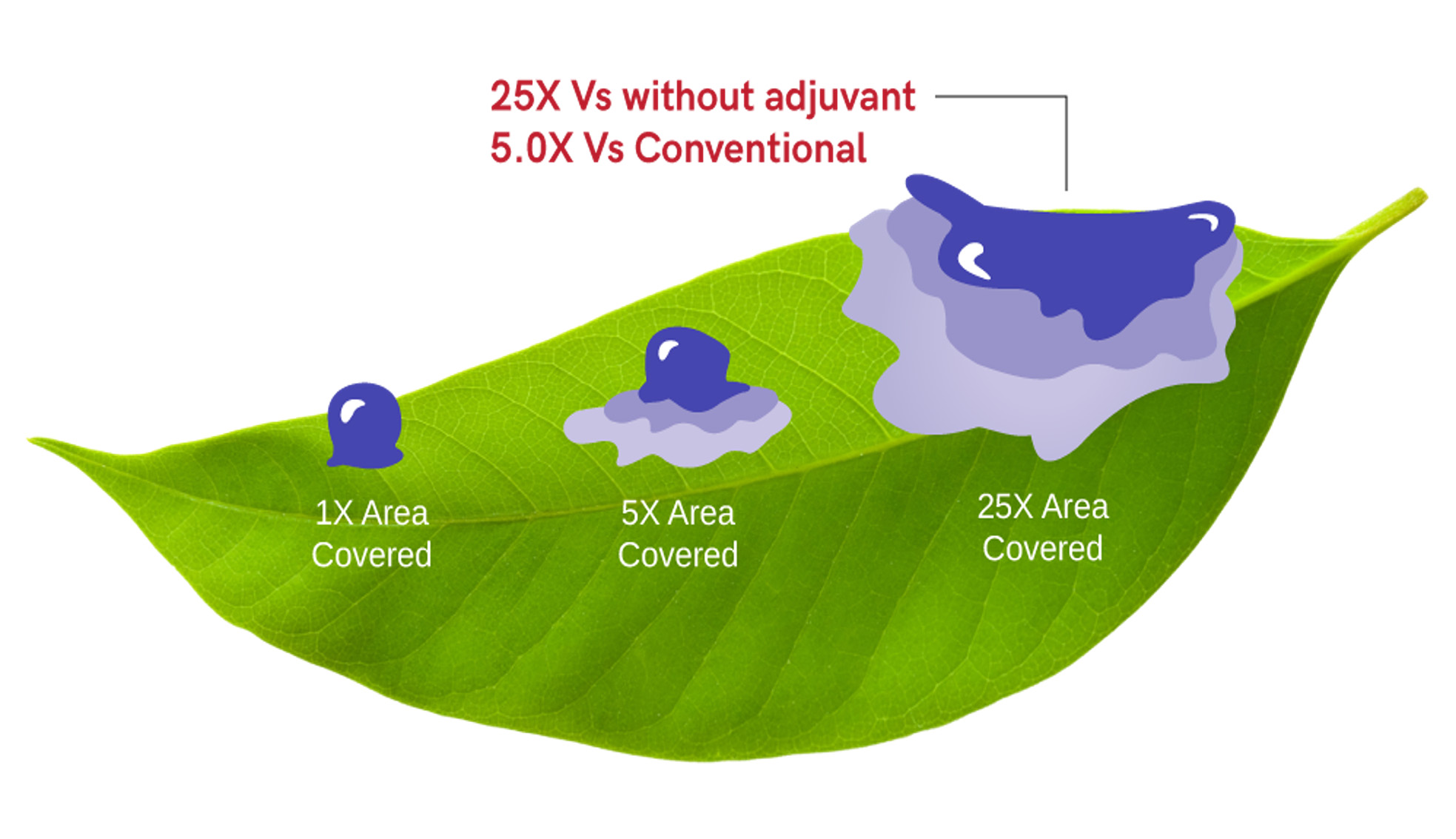 Super Spreading and Wetting
Aqueous solutions give super spreading and dramatically reduce surface tension. Therefore, promote better pesticide coverage and deposition, minimizing spray drift error and optimizing efficiency.