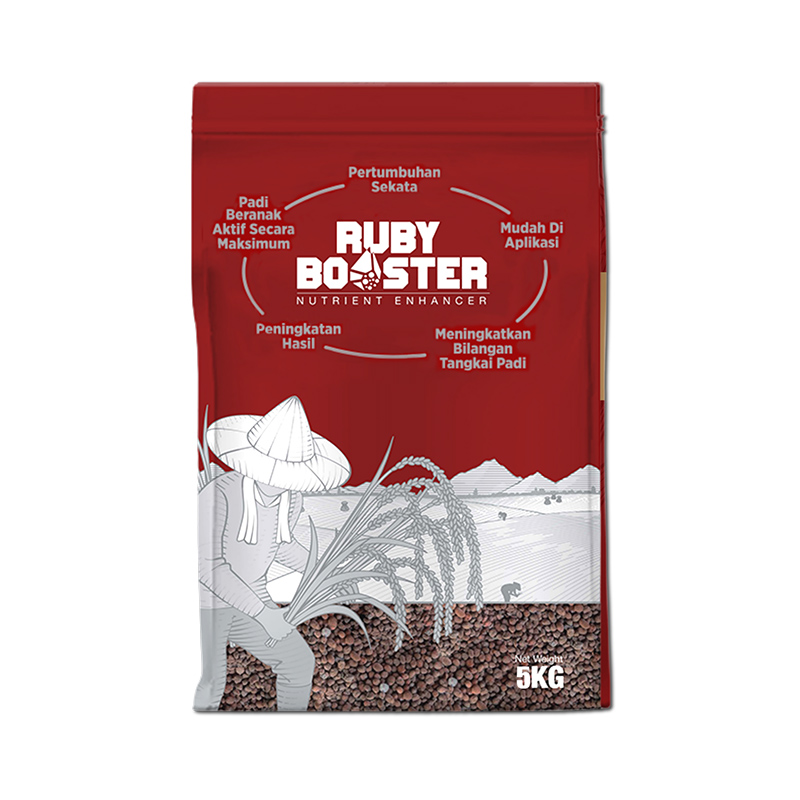 28 Apr

Ruby Booster®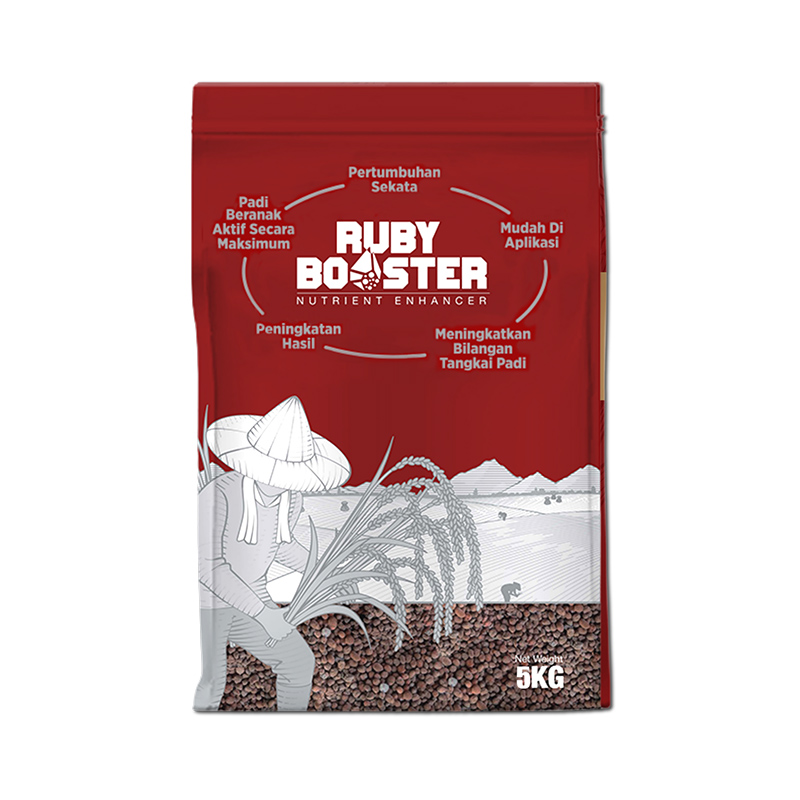 New Technology Booster,
Soaring Crops Performance
Ruby Booster is a new-era nutrient enhancer with patented booster technology from Spain. This technology ensures uniform growth and improves crop yields by increasing crop tillers.
Ruby booster is embedded with two patented technology which is MEP and DURAMON technologies which functions to enhance nutrient utilization for a better crop yield.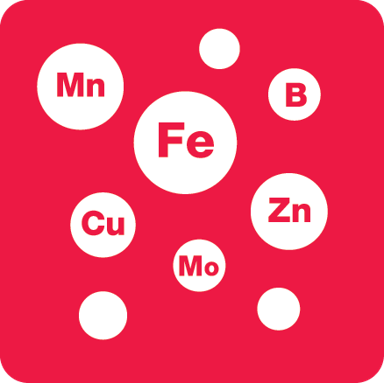 MEP Technology
Protected and available essential microelements' contribution.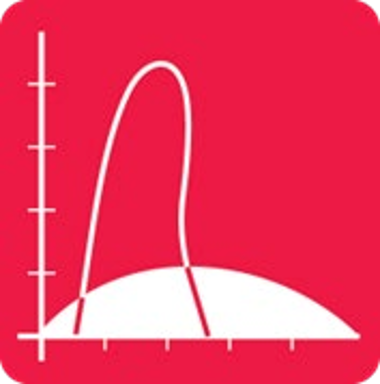 DURAMON Technology
Mineral acid is incorporated with urea to produce a chemically stable compound.
The MSDHS compound inhibits the urease enzyme and slows down conversion and volatilization.